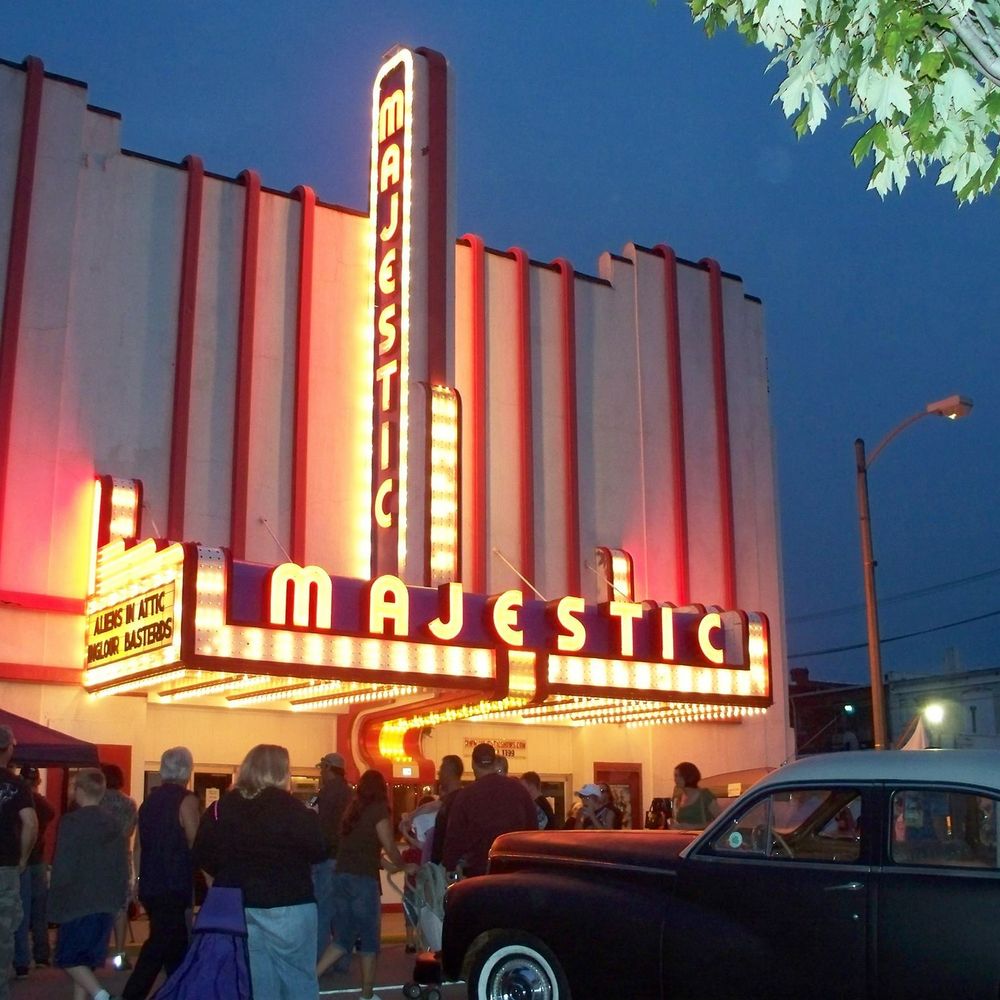 Bring the Majestic back to life!
Proceeds from the sale of our product line go to support historic restoration efforts for the Majestic. The Majestic hosted performances by several well-known stars, such as Groucho Marx, Jack Benny, Ed Wynn, Eddie Cantor, Sophie Tucker and Eva Tanguay. Your contribution will help us bring the Majestic lights back on.
Enter the amount you wish to donate
On the corner of Hickory and Vermillion sits a chance to make Streator, Illinois a destination for artists and entertainment again.
A new Majestic Theater could and will revive downtown Streator and acknowledge 105 years of history. 
Did you know a German Opera House once stood in Streator? The cultural legacy may not be forgotten but once the structure was leveled it could never again truly remind the City of it's rich heritage, nor provide the City another cultural gem it could be renowned for.  
While there is yet time we need to act to restore the Majestic and keep history and live stage entertainment alive and flourishing for Streator.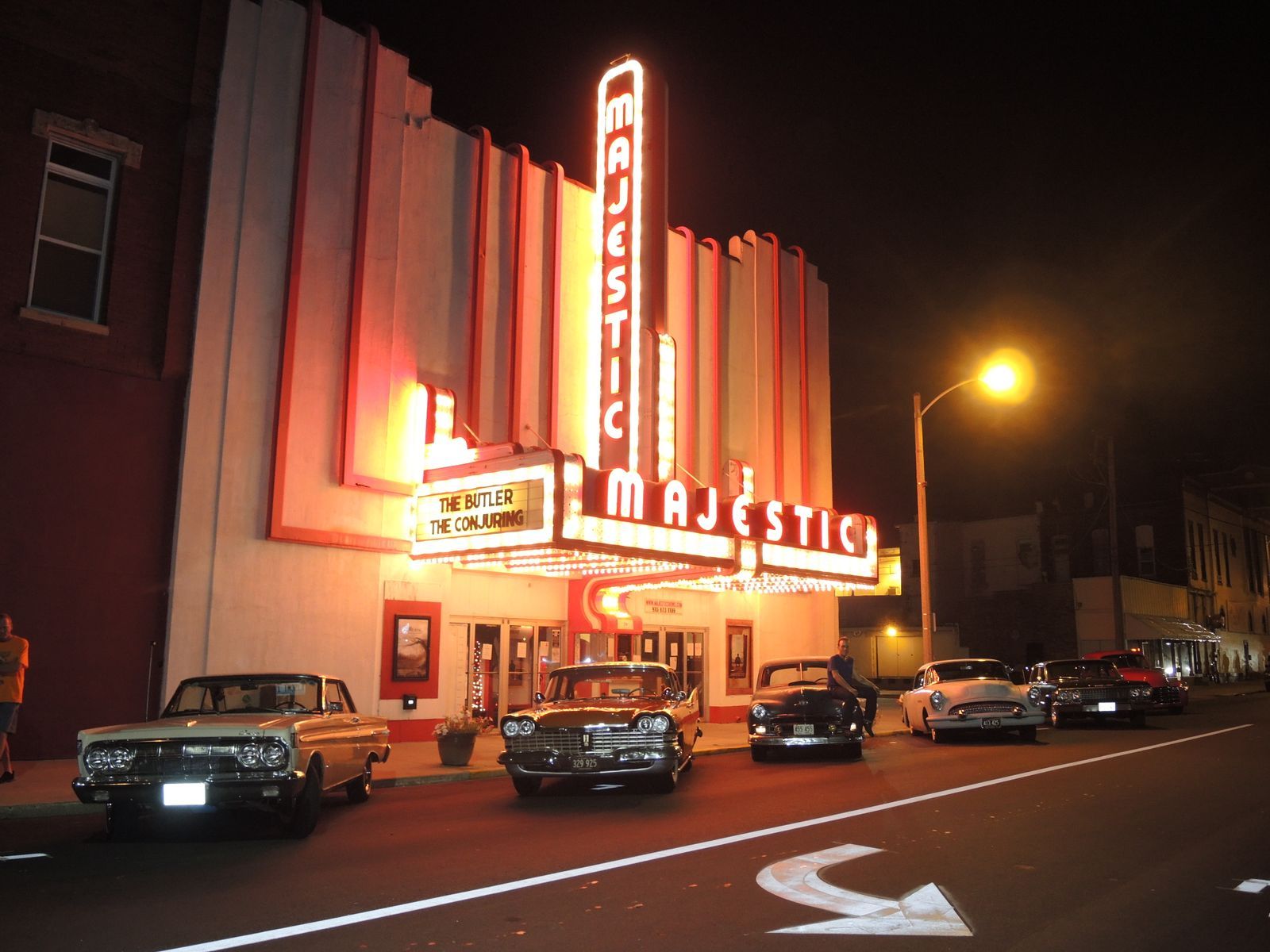 Regarding Facebook Posts and the Petition:
Robert Endres 
Since I've been mentioned frequently in this thread I'd like to comment.  I was the largest contributor to getting the Majestic projectors.  Working at Dolby Laboratories in New York at the time I was able to secure some discounts for the projectors and the associated Dolby equipment.  I also paid to have our two best installation engineers in New York come out to install the equipment. I was shocked when Katie's partner who owned the building called cursing me out and ordering me to get "my" projectors out of the building as I had given him what so many other independent theatres at the time were seeking - a way to convert from film to digital projection.    The Majestic had one of the best digital installations around at the time of its closure.  Katie did not board the theatre up, but I was glad that she was able to get the projectors out as they would have been sold.  She always planned to reinstall them and reopen the theatre but as she has noted a long list of obstacles has thwarted her plan.  The Majestic is one of Streator's few remaining links to the its past. There is value in preserving a town's history and many small town theatres have done that.  See for example the Fischer Theatre in Danville.  The last time I was in it it was in worse shape than the Majestic with large holes in the roof and ceiling.  Now it's a beautifully restored performing arts and civic center. It can be done!  It's time Katie got some help and encouragement from the community - not vilification.
Water Color Painting of
Majestic Theatre
by local artist Carol Halm
(May 2020)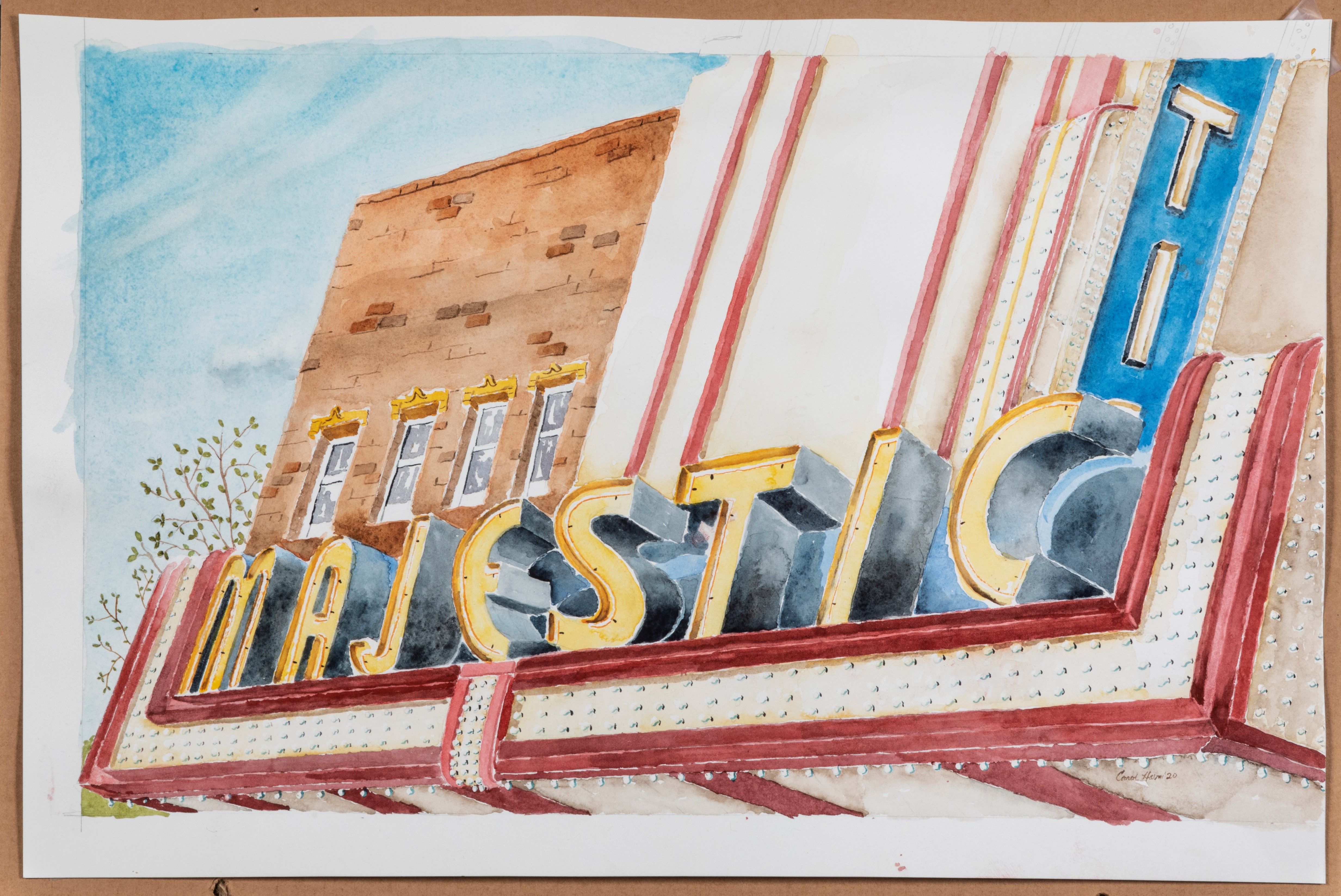 Prints, Posters, products are now available to support the restoration efforts of the Majestic Theatre.
Carol Halm was born, raised and still lives in a quaint town called Ottawa in Illinois.  She has worked in watercolors for over 45 years and has spent 25 years in colored pencil.  She has worked on many commissions as well as licensing. She attended at Illinois Valley Community College and has spent countless hours perfecting her craft.  She works in various styles such from realism to whimsical and had completed several projects for companies such as Current, Dayspring and PCCrafter.  Three dimensional works, murals, kitchen products and clothing have also been among her accomplishments. Besides spending time with her daughter and her family, she loves spending her time creating.   
Groucho played the Majestic as a vaudeville act.

You may remember Gonzales Gonzales from John Wayne movies.  He provided comedy in Rio Bravo, Hellfighters, and other John Wayne flicks.

Here is where he got his start as an actor when he appeared as a contestant on 'You Bet Your Life'. Groucho Marx takes advantage of the situation based upon the audience laughter.

John Wayne saw the show and put Gonzales in his movies. 

Please click the link below:
I own two historic theater The Majestic Theater in Streator IL and the Will Rogers Theater in Charleston IL.  Both are in dire need of restoration.  Estimated costs are a million dollars each.  The Majestic hosted performances by several well-known stars, such as Groucho Marx, Jack Benny, Ed Wynn, Eddie Cantor, Sophie Tucker and Eva Tanguay.  The Will Rogers is on the National Historic Register.
I am seeking funding for both projects.
My business plan calls for working with the non profit organization Here and Again Inc., an organization dedicated to promoting the arts and entertainment industry as a way to educate and create employment in the entertainment industry. 
My Corporation, Summer House Entertainment Inc will operate the theater as a for profit.  We will attract clients from a 50 plus mile radius of each venue hosting live National Acts opened by local artists who perform in a Here and Again Inc program called Song + Story.   We will also be able to host film festivals and local events as well as first run movies.
The National acts that play the theaters are an economic boom to the communities.  Patrons who attend events will often spend the night (or two) at local hotels, buy gas, and eat in restaurants.  
Raising the quality of life with a vibrant theater attracts employers who want their employees to be happy in the communities in which they live.  This is classic economic development.
Mixing Song + Story participants with National Entertainers gives local up and coming talent the opportunity to network with entertainers who have been successful, giving them more opportunity for success in the entertainment industry.
I am hopeful you see the benefits that I am proposing and help me find a way to fund the projects.  
The Majestic is in an Opportunity Zone 17099964300, TIF and Enterprise Zone and the Will Rogers is also in an Opportunity zone track 17029000500, TIF and Enterprise Zone.
Please let me know if you have any questions.  I will look forward to hearing any suggestions or opportunities you may have to offer.
I may be reached at
Katie Troccoli  katiet1@sbcglobal.net of call or text 815-228-2058
Song + Story, from Here and Again Inc 501 c3
On December 19, 2018 I, with my development team, met with the City Manager of Streator Scot Wrighton.  I was told the City of Streator had no Tax Increment Funds to help re develop the Majestic Theatre.  
On November 13, 2019 I met with the new City Manager of Streator, IL David Plyman.  I was told by Mr. Plyman that the prior City Manager Scot Wrighton had entered into the re development Tax Increment Financing agreement with Beautiful City LLC (Eagle 6) and the Northpoint Development that has cash strapped the City of Streator.  The City of Streator is having a difficult time meeting their financial obligations.  That the downtown TIF (which the Majestic Theatre is in) is supporting the Northpoint TIF.  I was told the City of Streator borrowed money to develop the Northpoint TIF.  Once again, I was told the City has no Tax Increment Financing funds to help with the re development of the Majestic Theatre located in the Downtown Streator TIF. 
Streator Business Development Agreement